Meet the Chiropractors
Dr. Adam Cline
My passion for chiropractic has grown over the past 9 years I have been a chiropractor and an acupuncturist. I am passionate about helping you feel better fast. In doing so, I want you to learn how to help yourself at home. I want you to learn how to manage your injury so it won't happen again. And lastly, I want you to learn the importance of preventative and maintenance care, so you don't have the problems over and over.
I have taken hundreds of hours of muscle rehabilitation courses. This enables me to help you improve your posture. We will stretch and strengthen your weak and tight muscles to lead you to improved posture. Most of my patients sit too much, most of them also have poor posture, I educate all my patients on these two critical daily activities.
I consider myself an excellent listener and hope I get the opportunity to meet you in person and discuss your specific health challenge.
---
Dr. Rob Rusk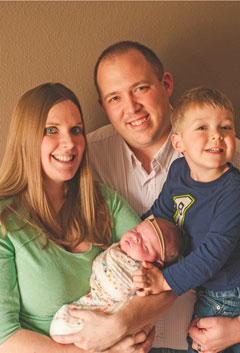 My love of chiropractic has been with me most of my life. When I was ten years old, I started getting daily headaches. They progressively got worse. I avoided being out in the sun and certain smells would trigger headaches like my mom's candles that she would light around the house. I was in my fourth grade class and I had the worst headache of my life. I cried my eyes out and had to go to the nurse's office. When my mom came to pick me up I felt better and I felt bad that she had to take time off of work to come get me.
That night I went to the chiropractor for the first time. My dad had been going to a chiropractor for about twenty years at that point, religiously every month. After finding out that the natural curve in my neck had reversed, I started down the path to fixing my problem. I visited the chiropractor for about one month and I haven't had a series of headaches since. In fact, if I get a headache it's usually my own fault.
Ten years later, after performing a dead lift of over four hundred pounds with bad technique I needed to see a chiropractor again for low back pain. At twenty years old you shouldn't have to take fifteen minutes to get out of bed in the morning. Again, chiropractic saved me from a life of agony and pain medications that only mask the pain. So when you come into the office with a certain pain, sometimes I really do know what you're going through.
---
Dr. J. Avery Karns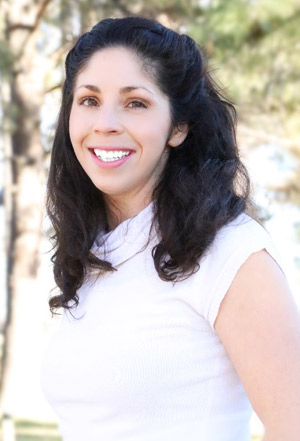 Dr. Karns is a Texas native, a wife, and mother of 3 amazing kids. She earned her B.S. in Biomedical Science from Texas A&M University and her Doctor of Chiropractic degree from Parker University in Dallas, TX. She has also completed post-doctorate education in Prenatal and Pediatric Chiropractic care from The International Chiropractic Pediatric Association.
She has been treating patients since 2008. She has practiced in Michigan and most recently in Wyoming. In addition to general chiropractic care, her goal is for pregnant moms to more comfortably enjoy their pregnancy and for kids of all ages to be as healthy as possible. She believes everyone deserves wellness at every stage of their lives and living an attitude of gratitude is very important.
---
Cline Chiropractic and Acupuncture Chiropractors | (765) 463-3000