West Lafayette Massage Therapy
Therapeutic Massage Can Change Your Life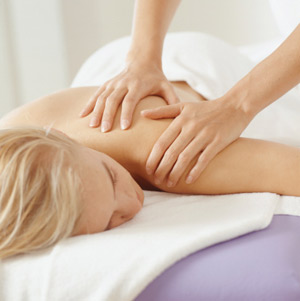 Many practice members ask about the value of massage in combination with their chiropractic care. While chiropractic care focuses on the relationship between the spine and its impact on the nervous system, massage focuses on the muscle component. Both disciplines work together for true health.
Retraining Your Spine With Massage
Long-standing spinal problems often accompany ingrained muscle patterns. Muscle spasms and scar tissue are often involved. Complementing your chiropractic care with massage therapy addresses these muscle and soft tissue problems. This can help speed your recovery and enhance the retraining of your spine.
Chiropractic + Massage = True Wellness
Massage therapy in West Lafayette feels good. If you're tempted to choose massage over your chiropractic care, keep in mind that your nervous system-the focus of your chiropractic care-controls muscles.
If you must choose one or the other, choose chiropractic. Because as helpful as massage therapy can be, ultimately the integrity of your nervous system is more important. But together, they work miracles!
Contact Cline Chiropractic and Acupuncture now to schedule an appointment and let us help you!
---
Massage Therapy West Lafayette IN | (765) 463-3000